East Yorkshire is a wonderful and diverse region, little known to many. It offers diverse landscapes, from the rolling Yorkshire Wolds to the flatter Holderness region. Buyers looking for houses in East Yorkshire will find some real treasures among the property on offer here. Much of the countryside is made up of traditional farms, pretty villages and costal resorts, including Hornsea. The area is also home to Hull and the market towns of Driffield, Pocklington and Beverley.
The Wolds
The Yorkshire Wolds sit on a chalk plateau, with the Vale of York to the west and Flamborough Head to the east.  The area is a rich, agricultural landscape famously captured by some of David Hockney's most striking works.
There are several pretty villages that are popular with house buyers. This hidden corner of The North of England has plenty of peaceful places to offer them, with some wonderful property in West Lutton, Killam, and Rudston.
The market towns of Driffield and Pocklington have excellent facilities including Pocklington Art Club, restaurants, and supermarkets.  Many families search for houses in Pocklington to be located close to Pocklington School, which is a very popular private school.
Hull
Hull is a port city designated as the UK City of Culture in 2017, with a vibrant community and many attractions including The Deep, the historic Old Town and Hull Marina.
The Ferens Art Gallery has a wonderful collection including works by Frans Halls and David Hockney.  There are also many independent restaurants and music venues catering to all tastes.
The Coast
There are several seaside resorts including the town of Bridlington with its fishing port, beaches and independent shops. Recently lauded as the "lobster capital of Europe", Bridlington has a seafood festival which attracted over 11,000 tourists in 2019.
Flamborough Head is located between Filey and Bridlington and is designated as a Special Area of Conservation. Nature lovers searching for property in East Yorkshire can discover a large nature reserve at Flamborough Outer Headland which is rich in birdlife.
Filey is a popular holiday destination between Scarborough and Bridlington with a large beach and a small fishing fleet.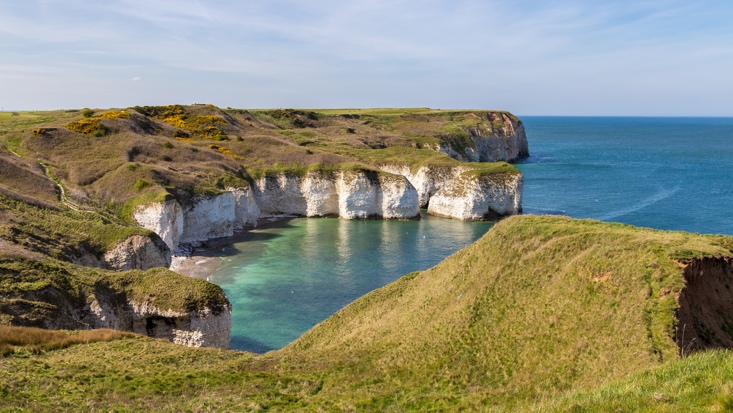 Beverley
Beverley is an attractive market town with a beautiful minster and racecourse. Houses in Beverley are particularly popular among families and people retiring from more rural locations, who want better local facilities. The area adjacent to Westwood, an open area of grazing land and home to the racecourse and a golf course, is particularly popular with buyers.