Letting property in Yorkshire and Cumbria
Whether you are letting your home or you are investing in a buy-to-let property, Hewetson and Johnson can help. Letting property in Yorkshire, Cumbria or anywhere in the North requires local expertise. We are proud to offer a specialist lettings service. 
Hewetson and Johnson offer a range of residential and rural letting services. As part of this service, we can offer expert advice on the latest regulations, identifying the right tenant and a full management service. 
We will consider how best to present your property. Firstly, we will advise on the optimum marketing strategy, either on the open market or through a discrete private tender. Then, we produce a full set of particulars and a tender pack. If applicable, we advertise your property locally and nationally. Finally, our service includes finalising discussions with the chosen applicant and drafting the tenancy agreement.
Please look at our Property Listing for our current agricultural properties to let.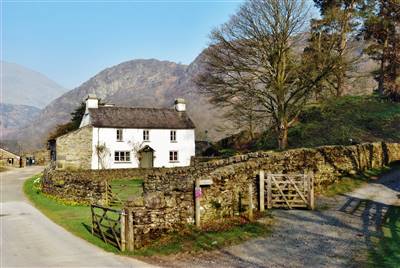 If you are letting property in Yorkshire or Cumbria, Hewetson and Johnson can support you from start to finish. Initially we will prepare letting details and advise on a rental value. Next we market your property, using Zoopla and our own website. Meanwhile we advise on all statutory obligations and compliance, undertaking thorough applicant checks, including credit checks. Finally, we prepare the tenancy agreement, collect the deposit and a condition report prior to entry.
We also offer a full management service for retained clients which involves rent collection, periodic inspections and overseeing repairs.
Please look at our Property Listing for our current residential properties.
We offer a full range of letting services for all types of commercial property. For instance, we can advise on rental values and terms of tenancy. We will also market your property on the most recognisable property portals and our own website. Finally, we will undertake any negotiations with the tenant and prepare a condition report prior to entry.
Please look at our Property Listing for our current commercial properties.
Ed Hewetson
MRICS
Director, Rural