Insightful advice for your valuations
Whether you are planning to sell or let your property and want to know what value it could achieve, or require a more definitive and legal valuation, Hewetson and Johnson can help. We provide dynamic appraisals that reflect our client's aims and objectives􏰀. This can be sector specific or may require a more holistic approach, which forms part of a wider business plan. 
As RICS registered property valuers, we are well placed to create reports to assist with tax planning or diversifica􏰀tion plans. 
In an increasingly complex and regulated environment, Hewetson and Johnson will work with you to determine the exact nature of the report that you require. We can advise on an increasingly wide range of activities and purposes, and tailor the nature of the valuation to your requirements. For example, we can produce informal reports for estate planning and internal discussions. Our directors also offer RICS Red Book valuations for secured lending or reporting to HMRC.
Hewetson and Johnson will carry out an inspection of the property for each valuation. In order to fulfil your needs, when necessary we will liaise directly with additional advisors as required. At all times, we work in a transparent and timely manner. Above all, we will collaborate with you and any related parties to meet your needs.
We can undertake the following formal valuations:
Inheritance Tax

Capital Gains Tax

Probate 

Bank loans and finance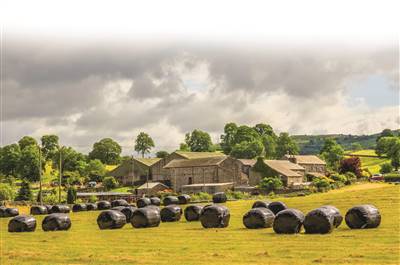 We will also provide valuation reports for the following tasks:
Market appraisals for both sales and purchases

Insurance 

Compensation and compulsory purchase

Estate tax planning
Ed Hewetson
MRICS
Director, Valuations