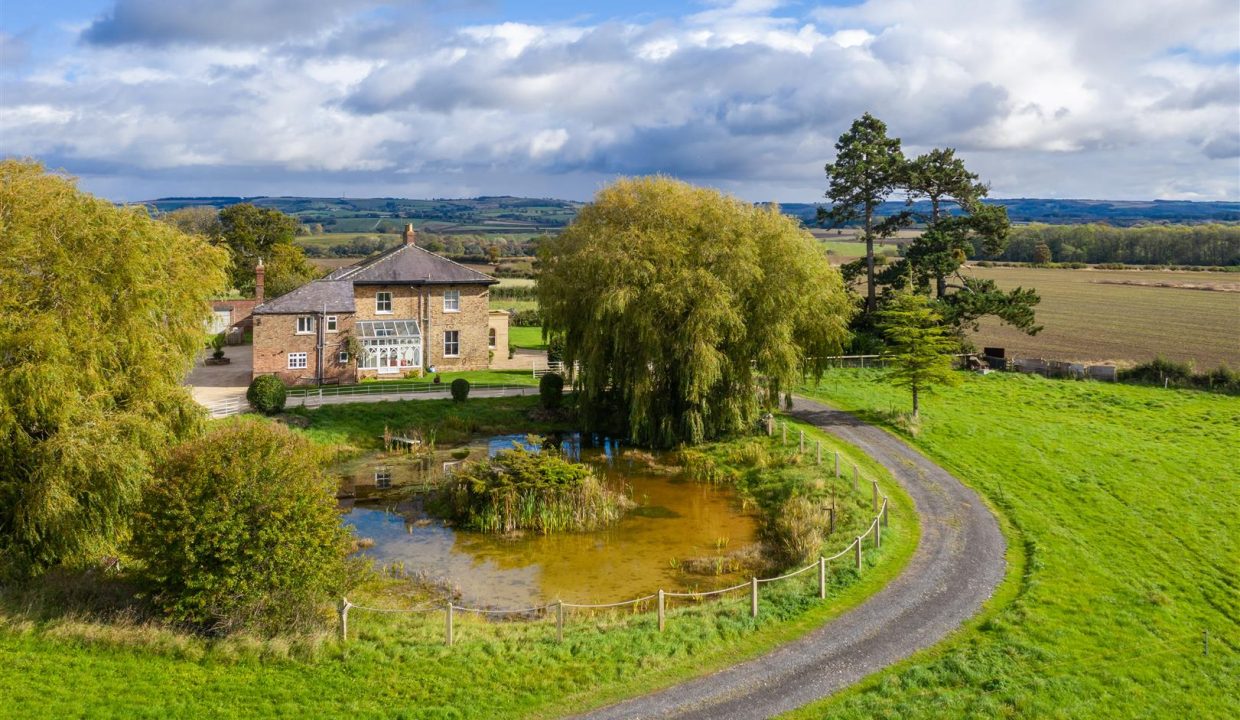 Property in Yorkshire Defies Expectations: Expert Opinion Nov. 2020
Despite the continued challenges we all face due to Covid-19, the market for property in Yorkshire remains resilient. In this latest issue of 'Expert Opinion', Agency Director Ben Pridden shares his experience and research in marketing properties across the region.
Since our last update, the country has been subject to what many referred to as 'Lockdown 2.0', and is now about to enter the latest phase of restrictions, including a 5 day "Christmas Holiday". However, these past two months saw strength in the residential market that exceeded expectations. Whilst difficult for all, at least the recent advances around Covid immunisation are lifting people's spirits.
The estate agency viewpoint
Here at Hewetson and Johnson, we see a good deal of prime property in Yorkshire coming to the market. Furthermore, we are working with our clients to agree several sales right now. As houses come to the market, buyers are quick to react. The diary is full of viewings, and while measures must be in place to ensure everyone's safety, there is an appetite for viewings to go ahead. Similar to the first lockdown, many people find spending more time at home makes them crave a larger space.
A move to the country
While the economic crisis of 2007 drove people to the city, seemingly this pandemic is promoting the opposite effect. Property in the Yorkshire countryside is especially popular at the moment, as urban dwellers look to rural areas for space and comfort. According to the homeowner data agency TwentyCi, sales agreed rose fastest in rural areas (47%) during October, compared with urban areas (19%). In London, buyers are choosing gardens over "Zone 1" locations. Meanwhile locally, families are moving out of the "commuter belt", to homes in open countryside with larger gardens. With more people working from home, buyers' search areas increase. As a result, the North York Moors and Yorkshire Wolds, once seen as remote, are now opportunities for a new style of living.
The story from the banks
Correspondingly, UK banks are also reporting growth in the housing market at a national level. Nationwide reported house price growth at 5.8% in October, up 0.8% on the previous month. Meanwhile Halifax describe the market as being "supercharged" with values 7.5% up year on year to October 2020. Buyers paid more than £250,000 for the average UK home last month for the first time in history (Halifax). However, can this growth continue?
A look to the future
The UK economy certainly faces real uncertainty as businesses and families bear the brunt of a second lockdown. However, the picture is not entirely gloomy, as Oxford Economics explains. "The introduction of a second lockdown will cause GDP to drop sharply in November, but we expect it will be less economically damaging than the first one. We now think UK GDP will fall by 3% in Q4." The government wants to protect the housing market and keep it open. Furthermore, the drop in GDP may be countered by Rishi Sunak's extension of the Furlough to Scheme March 2021.
In the short term, there is bound to be a rush in early 2021 to make the Stamp Duty deadline, and talk of a vaccination being ready soon is helping confidence. From this point of view, the coming months offer a compelling time to launch a property.
Looking further into the medium term, opinion is divided. On the one hand, there is a growing opinion the current value growth will begin to slow. We will monitor the monthly house price growth closely to observe any signs of slowing. On the other hand, some mid to long-term forecasts look good. Savills Autumn Mainstream Forecast predicts mainstream growth of 24.1% to 2024 in Yorkshire and Humberside.
In conclusion
To conclude, the next few months provide a surprisingly good opportunity for homeowners to market their property. Seemingly buyers are taking a medium to long-term view when buying homes, and are not put off by the immediate uncertainty. Particularly in the prime markets and rural locations, where increasing numbers of affluent buyers are trading up. Perhaps short-term property speculation is a thing of the past, where our homes are concerned. In 2021, scientists and politicians will play a key role, as tracing, vaccinations and Brexit decide much of our fortunes.
If you are looking to buy or sell property in Yorkshire, we would love to have a chat with you. Please contact Ben Pridden for a confidential discussion about your plans. To learn more about the Yorkshire area and all it has to offer buyers, take a look at our area guide.