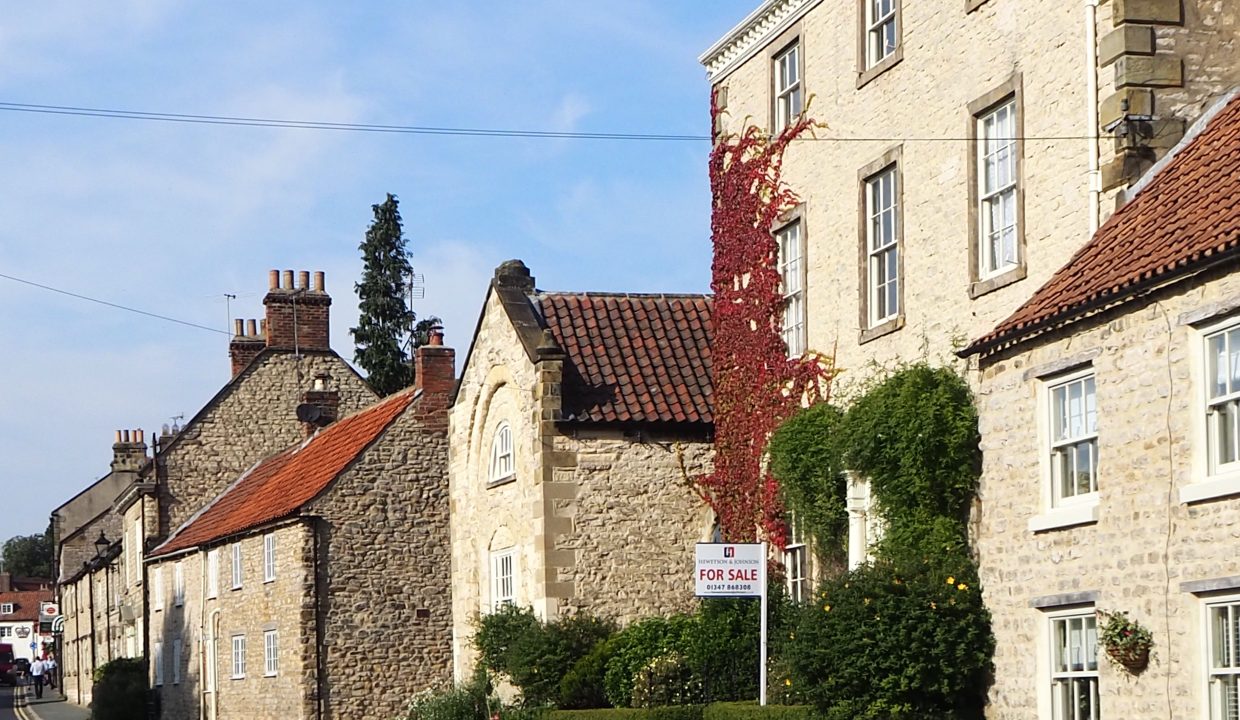 The Expert Opinion: September 2020
'The Expert Opinion' shares the latest market analysis from the Hewetson & Johnson estate agency team. In this edition, Director Ben Pridden offers his outlook on the current remarkable market conditions. Discover his advice on how to seize this opportunity when selling your property in Yorkshire.
Last week a client asked me, "should I wait to market our home?" She was considering delaying her sale until the threat of Covid-19 had passed, and a trade deal was agreed with the EU. Of course, neither is a certainty, with no way of knowing when normality will resume. The decision to sell your home is hard enough without navigating the uncertainty we've faced since the Brexit vote in 2016. However, against all the odds, the housing market is strong at the moment. While that remains the case, I believe now is a good time to sell property in Yorkshire.
The evidence 
Currently Hewetson and Johnson are actively negotiating sales for both buyers and sellers. There was competitive bidding on a client's property near Scotch Corner earlier in the Summer. We have motivated buyers at most price points, who are eager to find their dream home. Furthermore, many of them do not relish the prospect of spending Christmas in a temporary, rented home.
Correspondingly, in August Rightmove reported their strongest sales agreed figures in 10 years. This positivity is mirrored in a recent RICS survey, where 87% of its surveyors reported rising levels of enquiries. House prices appear to be growing too. To illustrate, Nationwide reported annual house price growth of 5% in its September report, the highest since September 2016. Additionally, Zoopla reported in its August report, prices showed no sign of slowing, with demand 39% higher than at the same stage in 2019.
Government support
Much of the property market's current resilience is likely thanks to government initiatives. In particular, the raising of the Stamp Duty Land Tax (SDLT) threshold to £500,000 for a limited period. The new system means for the next six months most purchasers will pay no SDLT at all of any purchase to £500,000. What's more, a major underlying factor behind market confidence is that interest rates are still very low.
A lesson from the past
The UK's economy is officially now in a recession, which is usually followed by property prices falling. However, I don't believe we will see the collapse of values seen in the last recession. This is mainly because we have not experienced the stratospheric house price rises seen before the 2008 recession. Nonetheless, it seems unlikely this positive run is sustainable, with unemployment likely to rise with the ending of the Jobs Retention Scheme, and the SDLT holiday will come to an end.
Most buyers will look beyond the immediate situation when buying a home. The very best houses are hard to find in any market. One respected firm's analysts suggest values in Yorkshire will grow by 24%* over the next five years. Perhaps people are beginning to accept that a home is not likely to be the "Golden Goose" of yesteryear, and see it as a long term source of happiness and security.
A caution
This forecast is based on an assumption that Covid 19 will not close the economy again, and that there is a reasonable outcome to the current EU negotiations. By "reasonable" I accept that there will be likely winners and losers, and not the fairy-tale result some think is possible. We cannot be certain of the future, but right now there are some great opportunities for buyers and sellers in Yorkshire.
If you are considering selling property or are searching for your dream home, please get in touch. This article is not intended to act as advice. If you are buying or selling property, you should contact our estate agent team directly for a bespoke consultation.
Ben Pridden is Director of the Hewetson & Johnson estate agency business and can help you sell or buy your property. Learn more about the properties we are currently marketing, and the areas in which we have expertise. To discuss how Ben can help you, please call him on 01347 868308 or email bp@hewetsonandjohnson.co.uk